9:41 PM
shah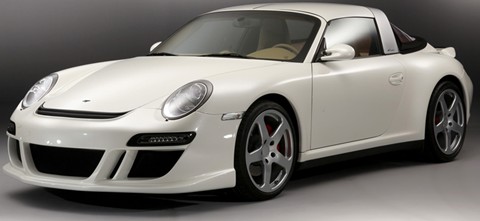 Inspired by the 1967 Porsche Targa, the team of Alois Ruf built this RUF Roadster that has an incorporated roll cage that makes it possible for you to enjoy the fresh air experience from a convertible while having the safety of a coup.

The roof's center piece and the flexible rear window can be removed and folded. You will enjoy driving in this car either completely enclosed or open, or with an open rear window but closed roof, or closed rear window with an open roof.
This RUF Roadster has been optimized for better aerodynamics with a lower rear window and two light roof pieces. Polyglass is used for the rear window and carbon fiber for the roof pieces.